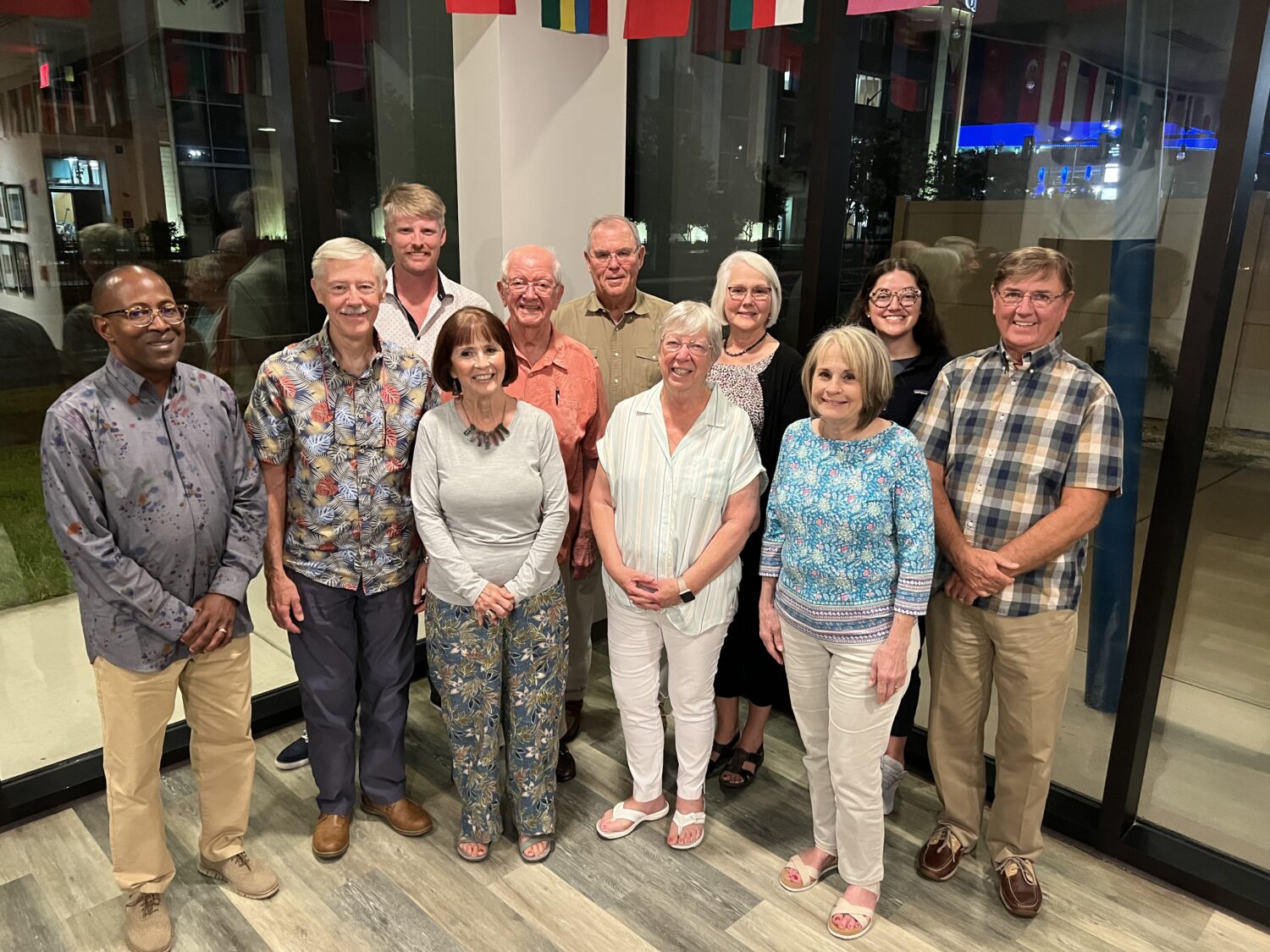 This all-volunteer board hails from 7 different area churches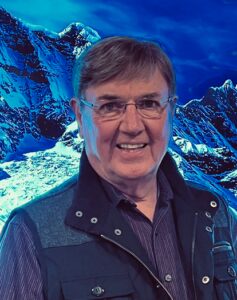 Rev. Rich Hardison
Chairman
Rev. Rich Hardison has been involved in Missions for many years as a sending Pastor and as a short-term missionary in Ukraine. Though born in North Carolina, Rich was raised in Norfolk, actually growing up at Tabernacle Church of Norfolk. He joined the church staff in 1974 and became Senior Pastor in 1990. In 2009, Rich stepped away from the Senior Pastorate at Tab to become the Lead Pastor of a sister church, Virginia Beach Community Chapel. In June 2017, a historical transfer of leadership to Rich's associate allows Rich more time to devote to the mission of Global Friendship House.
He has two degrees from ODU: a BS in Psychology, 1970, and an MS in Counseling, 1979. His biblical training is from Denver Theological Seminary. Rich and his wife Kathy have two grown children and five grandchildren.
Global Friendship Ventures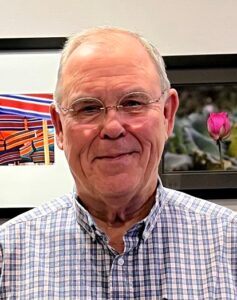 Michael R. Andrews
Vice Chairman
Mike and his wife Brenda are the parents of three grown children and have four grandchildren and three great-grandchildren. Mike is a 1972 graduate of Old Dominion University. He is a CPA and recently retired from Sullivan, Andrews & Taylor, PC after practicing in the Tidewater area for 43 years. Mike and Brenda have been blessed to participate in both sending missionaries to the world and receiving the world here in the form of students at local universities. Mike and Brenda are currently attending River Oak Church in Chesapeake.
Global Friendship Ventures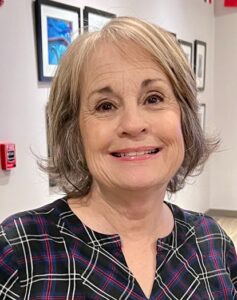 Laura Burton Pratt
Secretary
Laura is a native of Norfolk and a graduate of Old Dominion University. As a Medical Technologist, she worked and taught in the Microbiology Lab at Sentara Norfolk General Hospital for many years. She, along with her family, owned and managed a Christian bookstore for nine years. She now combines retirement with volunteering in the ODU International Student ministry and church events. Laura and her husband David have two grown children and 3 grandsons.
Global Friendship Ventures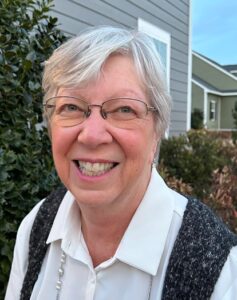 Kathy Strickland
Treasurer
Kathy worked for H&R Block for over 20 years preparing taxes and managing an office. Kathy is a graduate of Old Dominion University, where she earned a degree in Finance. Although she has not done extensive traveling outside the US, she really enjoys "seeing" the world through the eyes of the international students. She has been a member of Tabernacle Church of Norfolk since 1993. Kathy married her best friend, Scott. They have four children and ten grandchildren. One of the needs of International students in our area is to meet and become friends with Americans, to learn our culture and share their culture with us. Global Friendship Ventures allows many opportunities for this to happen.
Global Friendship Ventures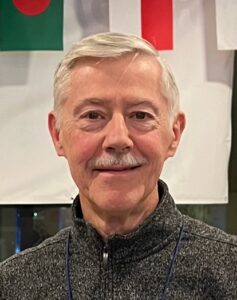 Dr. Charles Ives, MD
Chairman of Global Student Friendship Ministry
Charlie practiced general surgery for 39 years in Norfolk and retired from his practice in 2018. He is a graduate from Cornell University and went to medical school at Northwestern. Charlie and Sarah, his wife who is an RN, live in Norfolk and have 3 grown, married children. They are also blessed with 6 grandchildren. Charlie and Sarah enjoy being involved with their grandchildren and with the International Student Ministry locally as well as participating in numerous mission trips to Southeast Asia and Ukraine and medical mission trips to Central and South America. Charlie has been a Clinical Assistant Professor in the Department of Surgery at Eastern Virginia Medical School and now stays busy as the Regional Director of Student Medical Education for Liberty University College of Osteopathic Medicine.
Global Friendship Ventures
Doug C.
Doug C serves as the Director of Global Outreach for a local church in the Hampton Roads area. He and his wife have served international students for over 25 years and are passionate to extend the love of Christ to students during their studies in the U.S . Doug has traveled extensively internationally and has lived cross-culturally in Africa and Asia. Prior to his local church role, Doug served as an instructor and Academic Dean at a local graduate school of business. He holds an MBA and an MA in Intercultural Studies.
Doug is currently on sabbatical.
Global Friendship Ventures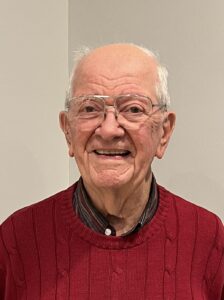 Dr. B. Hathaway Struthers
Hap was born of missionary parents in Venezuela; his father was from Scotland, and his mother was Venezuelan. He attended Oswego State Teachers College, Baptist Bible Seminary, Bob Jones University, William and Mary, and Old Dominion University. He has a BA and MA in Bible, an MS in Education and a Ph.D. in Old Testament and Old Testament Languages. In 1955, he entered the U.S. Navy. He served as a chaplain for 21 years in both the Atlantic and Pacific fleets. He served in bases in the United States, Japan, Guam and Viet Nam with Navy, Marine Corps, and Coast Guard personnel.
In 1976, after retiring from the Navy, Hap served at Columbia International University for 18 years. In 1994, Hap retired from CIU and moved to Norfolk, VA, where he cofounded Faith Bible College. He has served as the Elder for Missions at his home church, Tabernacle Church of Norfolk and is on the Board of Directors of the Source of Light Ministries International.
Global Friendship Ventures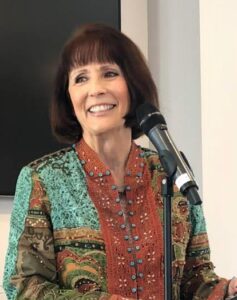 Kathy Hardison
Kathy volunteers as the Director of Global Friendship Ventures as well as on the board. Kathy attended William and Mary and finished at ODU with a degree in Sociology. She was the Director of the international student ministry at Tabernacle Church of Norfolk and served in that position from 2005 to 2009. She has worked alongside her husband for more than 35 years of ministry at Tab, assuming a variety of leadership positions. She has served on the board of TEAM for 9 years and has
traveled broadly in order to support missionaries in their place of service. Involvement in ministry to international students has been a lifelong passion, one which has deepened the spiritual life of all the
Hardison family members. She and her husband Rich are members of Virginia Beach Community Chapel and their 2 adult children and 5 grandchildren live in the area.
Global Friendship Ventures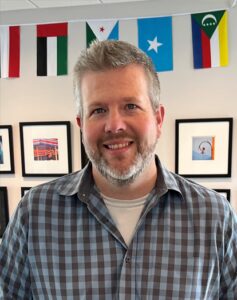 Rev. Kevin Tremper
Kevin is the lead pastor at CrossRoads Church in Norfolk, Virginia. CrossRoads is located blocks from ODU and has an active ministry among college students, young adults, military, and professors. Kevin graduated from Old Dominion University with a B.A. in History and is finishing a Masters of Divinity program at Southeastern Theological Seminary in Wake Forest, N.C. He serves as a Chaplain to ODU and is involved in several church planting organizations throughout Virginia. Kevin is a Norfolk native, is married to Lauren, and they have 5 children.
Global Friendship Ventures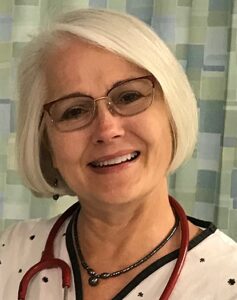 Ann Purser
Volunteer Coordinator
Ann was born in Norfolk and attended Tabernacle Church of Norfolk from infancy. There she grew up loving and praying for missionaries who were serving all over the world. She has always had a special burden for Muslim people. She graduated from Old Dominion in 1982 and served as a Registered Nurse at King's Daughter's Children's hospital for 40 years. Over the years she traveled to Kenya, Ecuador, Viet Nam, Pakistan, Afghanistan, Honduras, and Haiti on short term medical mission trips. Ann believes that God loves variety in culture, and she enjoys supporting students who travel so far to learn so much. Ann hopes every student returns home with an understanding of God's love for them and feeling welcomed by American Christians. Ann has been married to her husband, Jay, since 1975. They have two married children and two grandchildren. She is busy with her grandchildren, mother, Laura Hill, and pursuing artistic endeavors. She joyfully serves Global Friendship as coordinator for volunteers and befriending students.
Global Friendship Ventures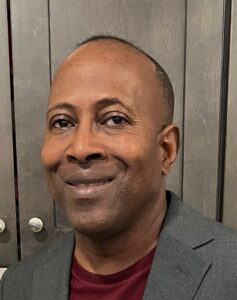 Rev. Horacio Hall
Horacio has served as pastor at Faithway Community Church Fellowship in Virginia Beach 25 years. He was raised in Panama Canal Zone and in Alexandria Virginia. Horacio holds a BA in Theology. He and his wife, Gale raised their children Avery and Brandon. Horacio feels called to serve international students in our area. You will find him at Tuesday lunch at the Globe cooking and serving adding warm welcome to international students. Additionally, he served 15 years in the United States Army.
Global Friendship Ventures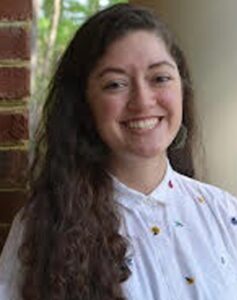 Mackenzie Black
Mackenzie lives in Norfolk with her husband, James. Mackenzie grew up in Northern Virginia and met James when they both attended Old Dominion University. James grew up in South Africa, where he lived with his family up until coming to the States for college. James and Mackenzie attend Trinity Presbyterian Church in Norfolk, VA. Mackenzie works in the Admissions Department at Regent University while also earning her graduate degree in Clinical Mental Health Counseling. She has
previously spent extended time overseas, primarily in south and southeast Asia, where she was able to learn more about the people and cultures represented there. Throughout college and after graduation, she has befriended many international
students at ODU. Learning about their culture and experiences has been a privilege and joy, which has led her to serving on the Board for GFV.
Global Friendship Ventures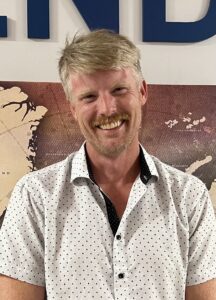 Craig Rush
Craig Rush and his wife Bethany have been in Norfolk since January of 2020. They have 3 children; Elliott, Evelyn, and Evelyn who each attend The Academy for Discovery at Lakewood where Bethany serves as the PTA President. Craig is the Senior Pastor of Tab Church of Norfolk and enjoys serving Jesus through the local church and missions. He has recently served short-term in Mexico, Greece, and Pakistan. The Lord is bringing the nations to Norfolk through Old Dominion and he counts it a privilege to serve the international community.
Craig can typically be found at Tab Church, jogging the streets of Norfolk, or at one of our local Little League Baseball Parks. His core passion is seeing people connect to Jesus and one another wherever he may be!
Global Friendship Ventures
Click here to learn more about our
leaders and staff serving on our team.